About Us
OUR STORY
Since 1982, The Joinery has created handcrafted furniture that's here for good. That is a reference to the level of craftsmanship, with each piece expected to last decades if not generations. It's also a reference to how we do business — a certified B Corp since 2010, we operate with a deep commitment to our employees, environmental performance and community engagement.
The Joinery began as a one-person furniture refurbishing and repair business nearly 40 years ago. Today we are a highly skilled team operating with a strong sense of shared values to create beautiful furniture for residential and commercial spaces. We use time-honored joinery techniques to create each piece, keeping alive a craft that blends art with science. In the age of mass customization, we do things differently. Whether from our standard product line or a custom piece, an individual craftsperson builds each piece of furniture from start to finish, which then bears their signature when complete.
Our furniture is designed and built in our Portland, Oregon manufacturing facility, located at the foot of the iconic St. Johns Bridge and the banks of the Willamette River.
Celebrating 40 years of creating handcrafted furniture that's here for good.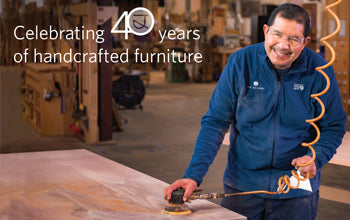 Moved our woodshop from SE Portland to a facility at the foot of the St. Johns Bridge, doubling the size of our manufacturing space (and getting spectacular views of Forest Park and the St. Johns Bridge in the deal!)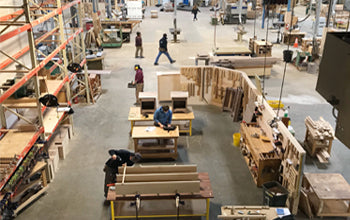 Expanded our presence with local architecture and design firms, completing numerous projects for high profile local businesses in the years since.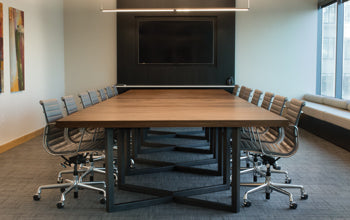 Formed partnerships with Zena Forest Products and Hyla Woods to source FSC-certified Oregon White Oak.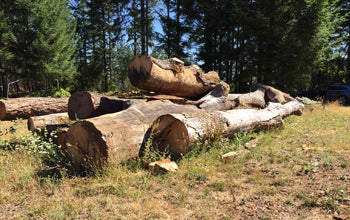 Expanded our retail presence to downtown Portland with the opening of our flagship retail store at 922 SW Yamhill.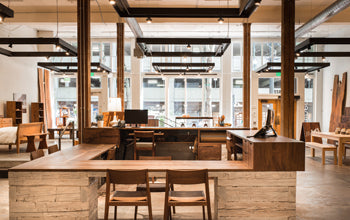 Jon Blumenauer took ownership of The Joinery, continuing the company's commitment to the craft, community and enviroment.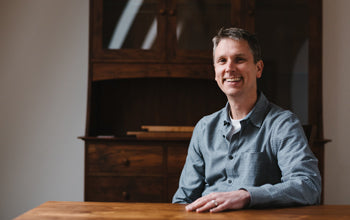 Installed briquette machine, which compacts all of our sawdust into briquettes that we donate to the community, avoiding about 1,200 pounds of sawdust being sent to a landfill in an average week.
The Joinery first became a Certified B Corp, meeting rigorous standards for environmental and social performance, accountability and transparency. We have been recertified four times since.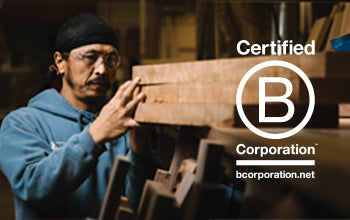 Began partnership with Goby Walnut, which provides locally-sourced lumber.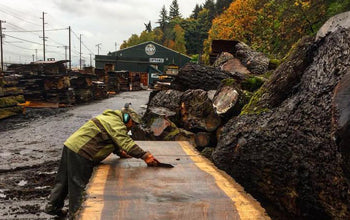 Introduced our first Modern furniture designs.
Introduced the Pacific line, featuring Asian-inspired design details, including a new line of knobs and pulls designed by The Joinery.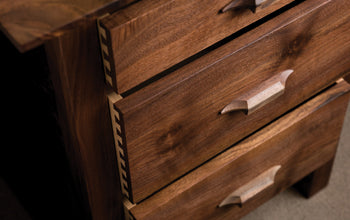 The Joinery—and all 13 employees at the time—moved to Woodstock Blvd. in SE Portland to a space previously occupied by the original Standard TV and Appliance store.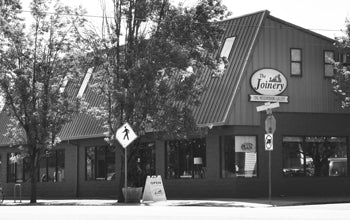 Formed a partnership with Collins Company to supply responsibly sourced hardwoods. Collins supplies The Joinery with all of our Cherry, which is certified by the Forestry Stewardship Council.
The Joinery began creating our own line of furniture influenced by Shaker design.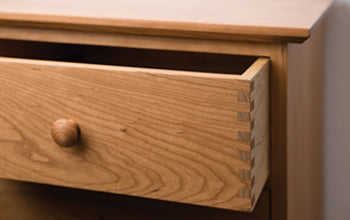 Marc Gaudin founded The Joinery in a 200-square foot wood shop in Southeast Portland, where he restored old furniture.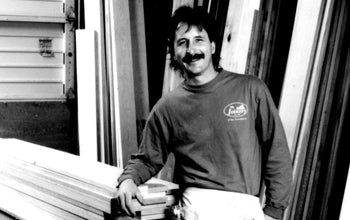 OUR VALUES
CUSTOMER FIRST
We create an incredible product and experience for all of our customers. We each take the care to understand customer needs, and exceed them.
WE DO THIS TOGETHER
At the Joinery, every person plays an important role that contributes to our success. We each do our part and actively help others do theirs. We participate, especially when it's challenging.
DETAILS MATTER
Focus on details is important for each of us. Our work is all connected, and the constant pursuit of accuracy is critical to our individual success, as well as the success of our teammates. Getting the little things right is integral to outstanding product quality, customer experience, and perception of our brand. 
INNOVATE DAILY
Question, take action, make mistakes, and learn. We believe in a spectrum of innovation that runs from small modifications to grand new ideas. We constantly search for ways to improve by thinking creatively as well as analytically, and recognize that the best path forward is ever-changing.
BETTER BECAUSE OF US
We understand that our business practices and individual actions impact the environment, our communities, and individual lives. We take action to create a world where there is enough, for all, forever.
EVERYONE HAS A VOICE, AND IS HEARD
We are at our best individually and collectively when each of us feels valued. Our team is better off by appreciating the unique differences among us. We recognize and embrace the challenges inherent in our differences, and engage in open communication where every individual is accorded dignity and respect.
WE CARE
We have a deep personal connection to our work. We care about what we do and how we do it, and we inspire others to care too. When these values or our perspectives are in conflict, we aspire to act in the best long-term interest of The Joinery.